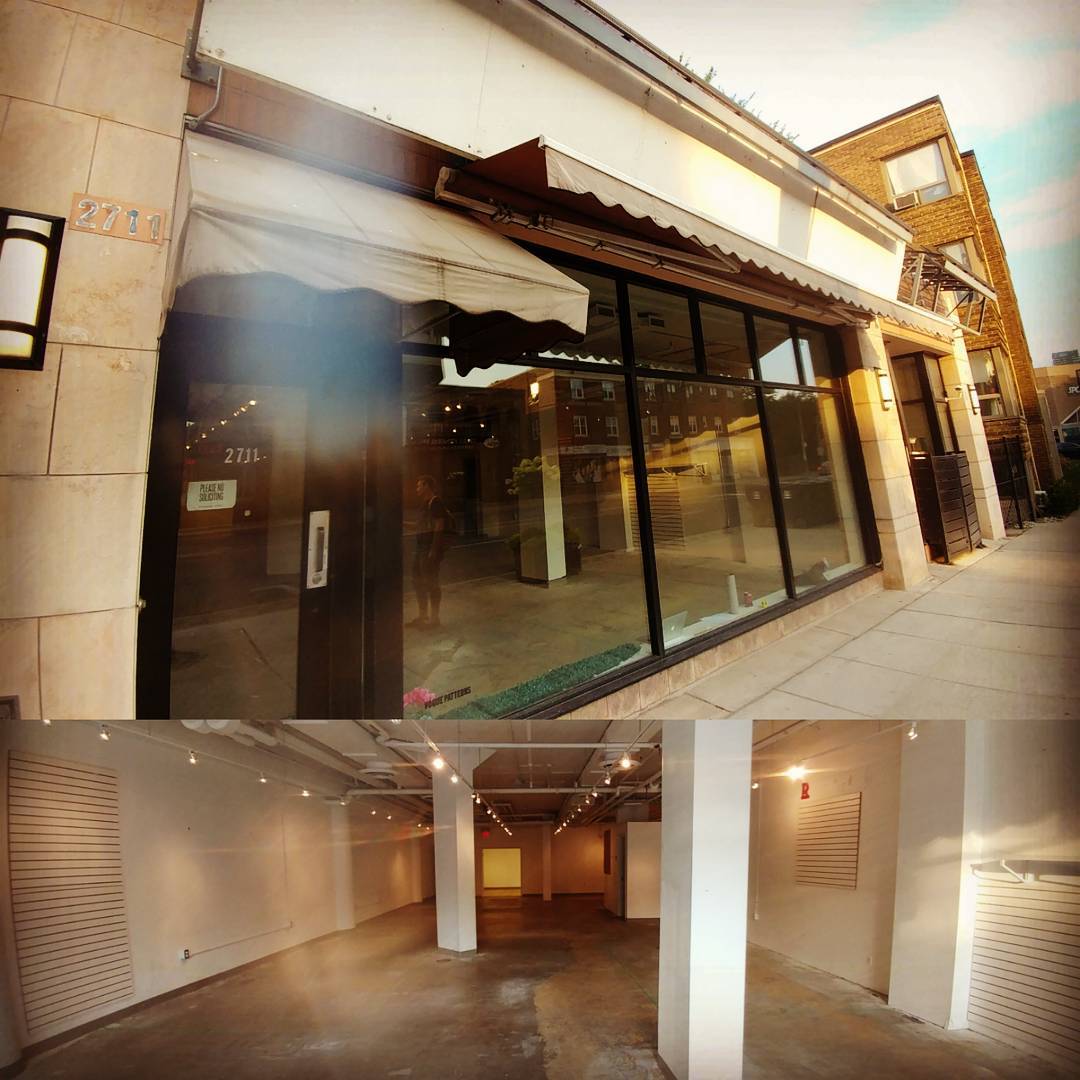 Pre-construction look at our space at 2711 Yonge Street. This used to be a sewing studio called sew be it.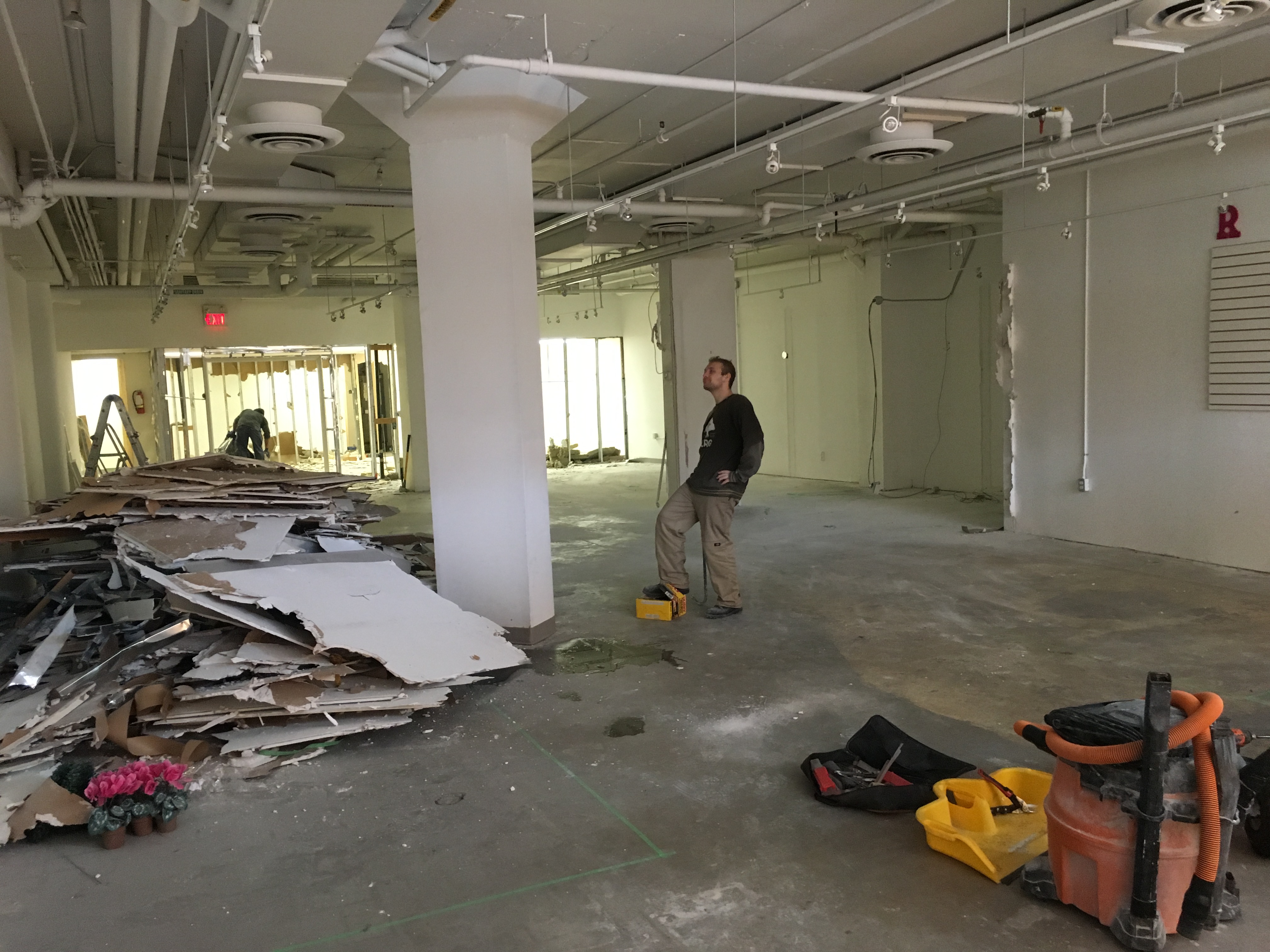 We gutted the whole place and did a lot of the demo ourselves. We took out some temporary walls in the back, and really tried to open up the space. We had also had to re-do the t-bar ceiling in the back part to create a party room for guests.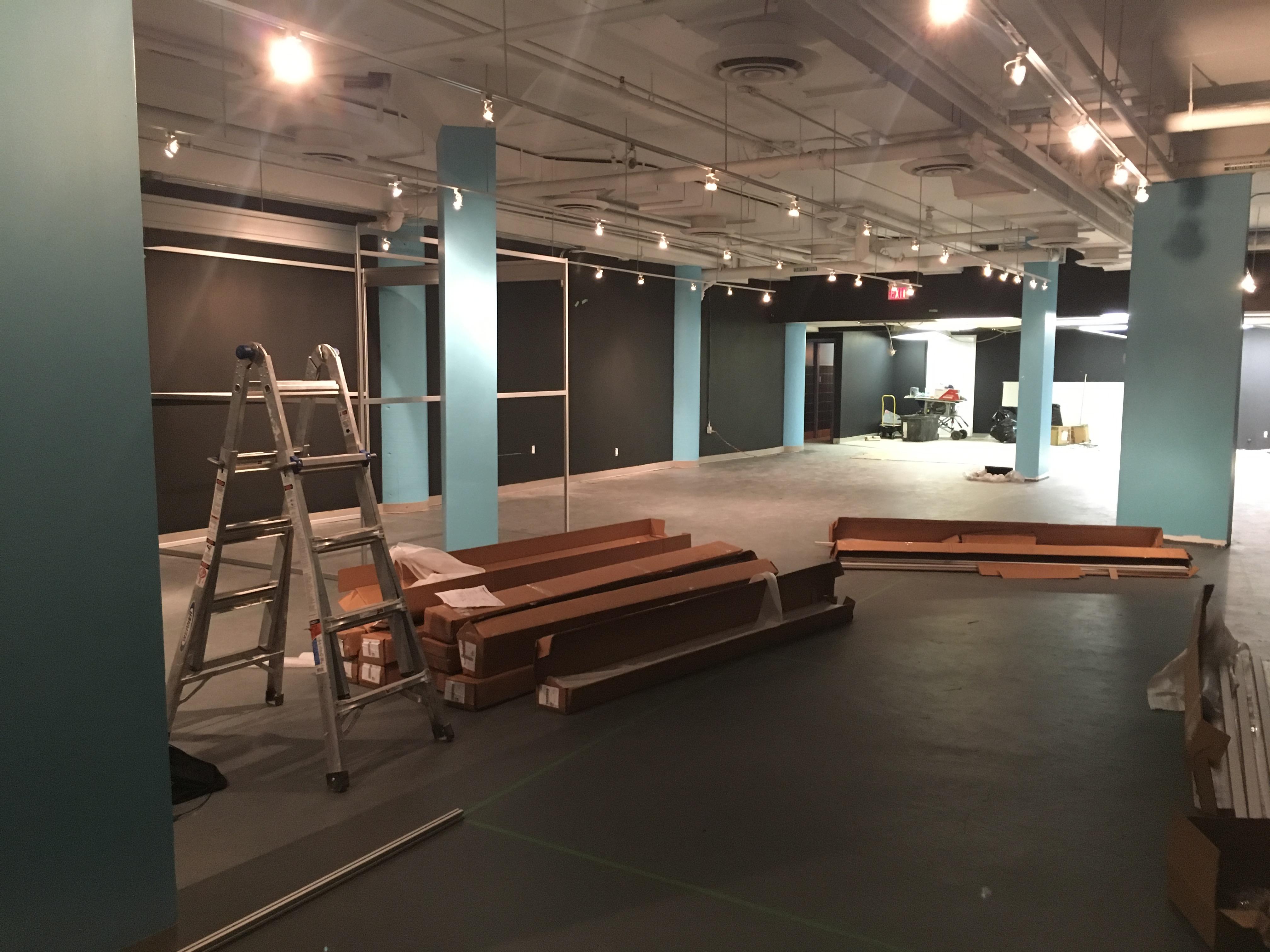 After a fresh coat of paint the place started to come together! The boxes you see on the floor are the beams for our custom made booths we had designed by a Toronto company called Ballance Display. It's hard to see but in the back we put down laminate and you can see all the florescent lighting hanging from the ceiling. At this stage we also networked the entire building with ethernet cables and set up a server room in the office at the back.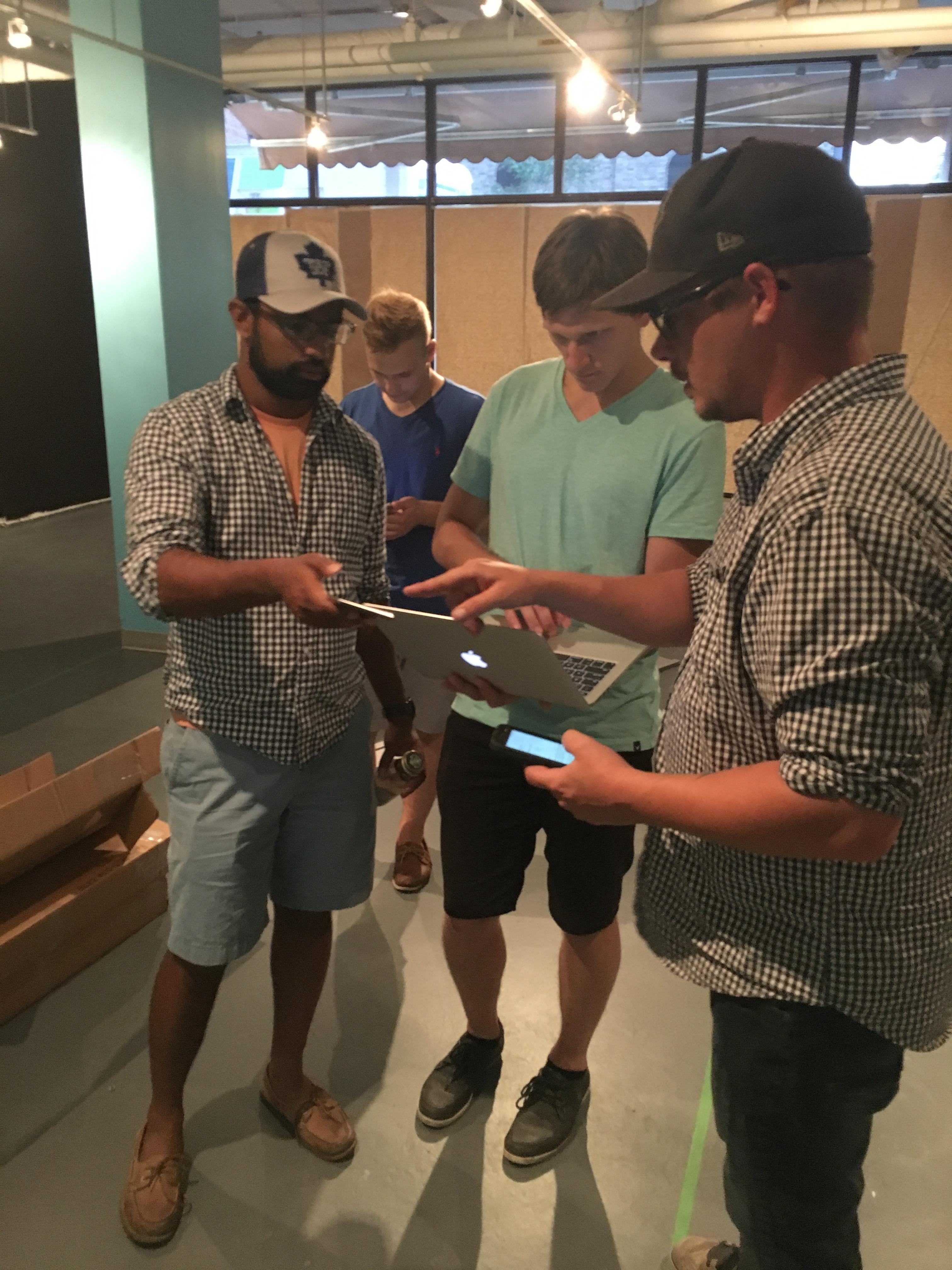 Eric from Ballance display helping us put everything together. You can see the green tape on the floor we used to map out where all out stations would go.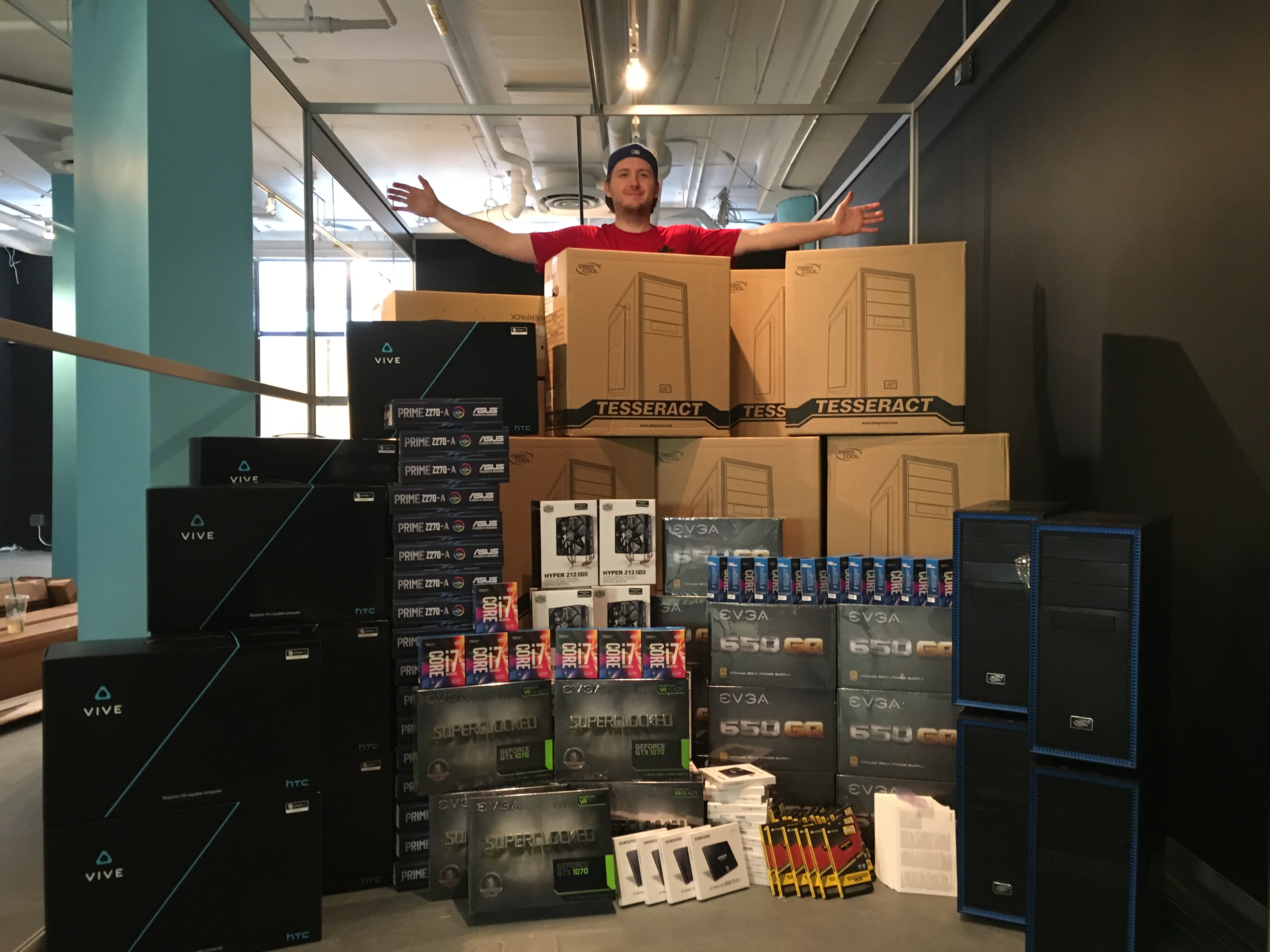 The GEAR! We built our own machines from scratch to insure we had top of the line hardware, and the ability to add more power to our machines as time goes on. We can add up to 3 graphics cards per machine moving forwards as VR becomes more demanding.
The PC specs:
Intel Core i7 7700K
Asus Prime Z270-A Socket 1151
ASUS GeForce GTX 1070 8GB
Samsung 850 EVO 500GB
Cooler Master Hyper 212 EVO
Corsair Vengeance LPX 16GB DDR4 2400MHz
EVGA G2 650W GoldWindows 10
DEEPCOOL Tesseract SW Mid Tower
HTC Vive
We ordered all our parts from local distributers and shopped around for the best price on each of them. We're also rocking the wireless LG G933 headsets for each station.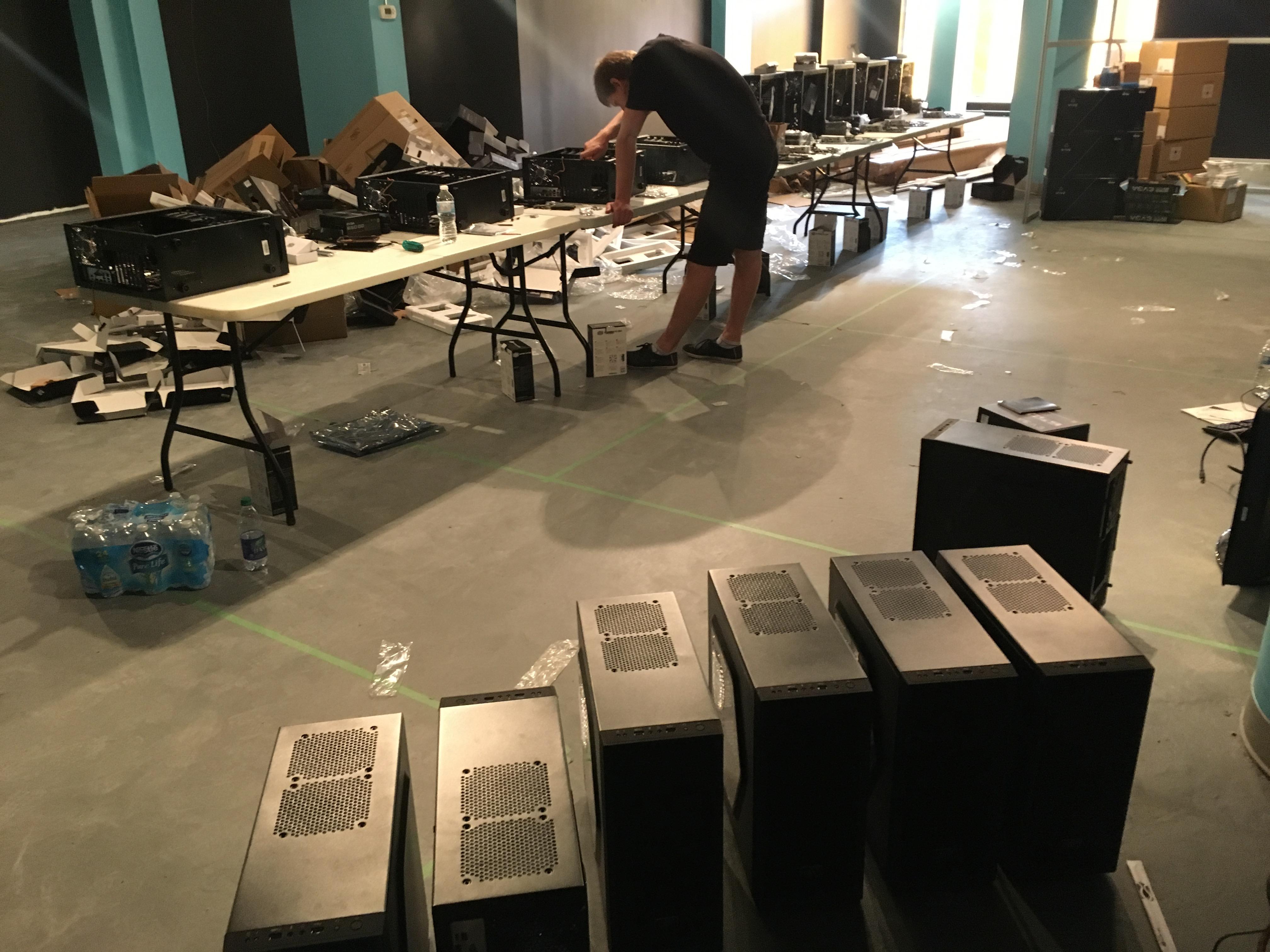 The production line we set up for building machines, took 4 of us us about 2 full days of work to get everything together. It was much easier to do it one part at a time down the line. All-in-all we built 18 machines.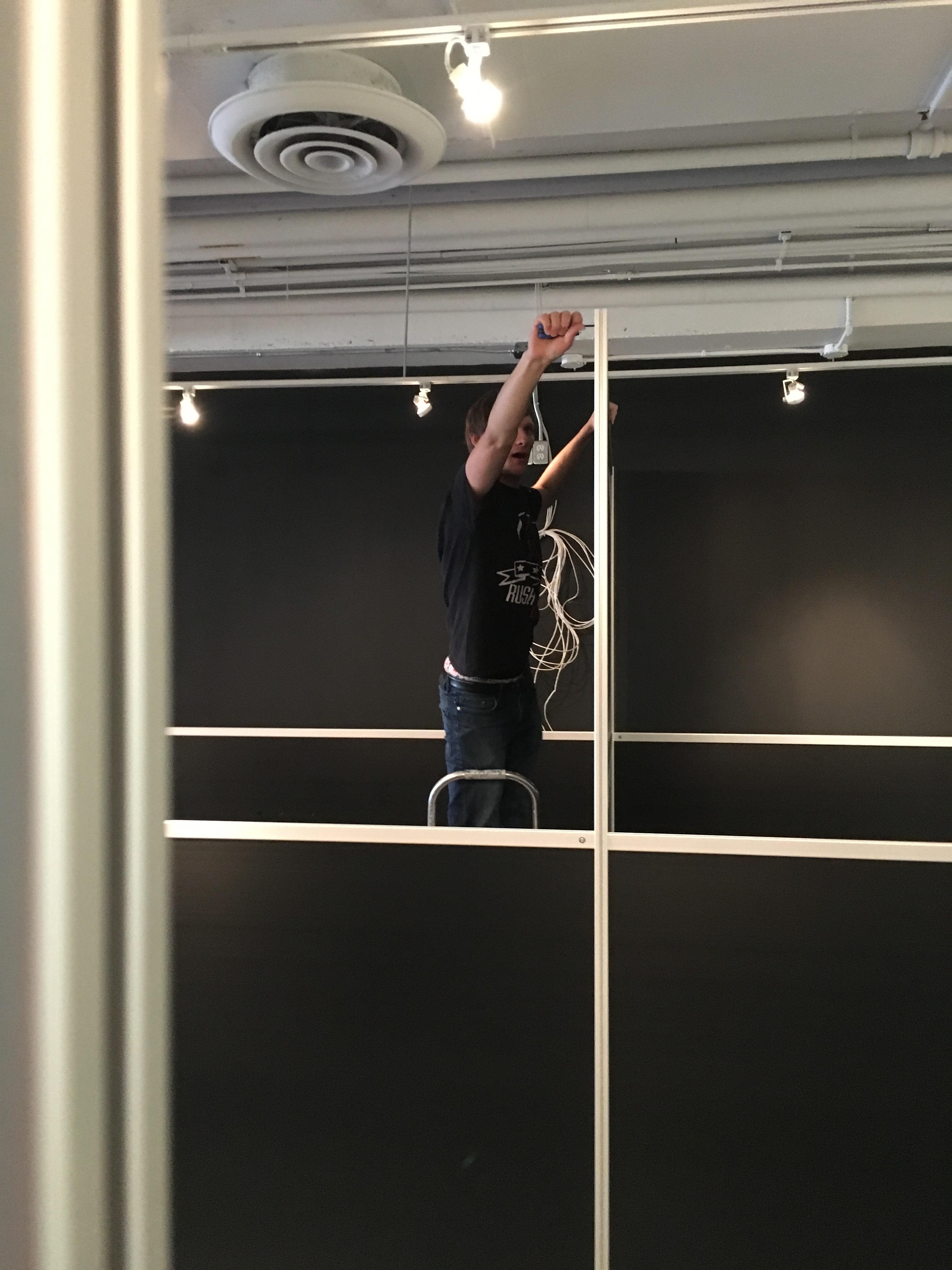 Assembling booths. They were pretty easy to put together, all that is needed is a hex wrench. It takes two people to get the panels into place however. We ran into a lot of challenges while setting these up. The biggest one was anchoring every booth to make sure that none of them wiggled and shook your virtual world!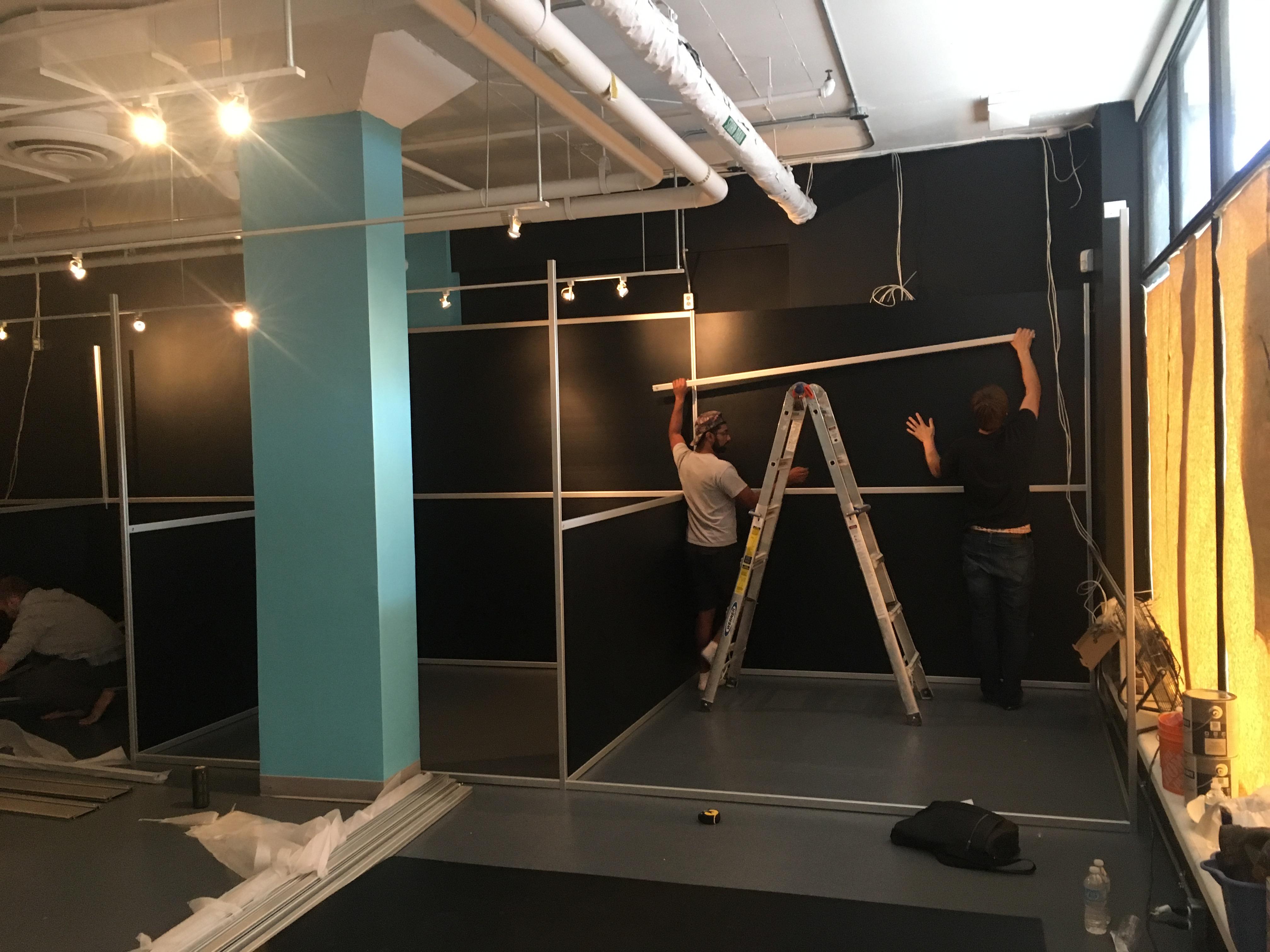 Putting up the last of the booths by the front window, we were really good at it by this point.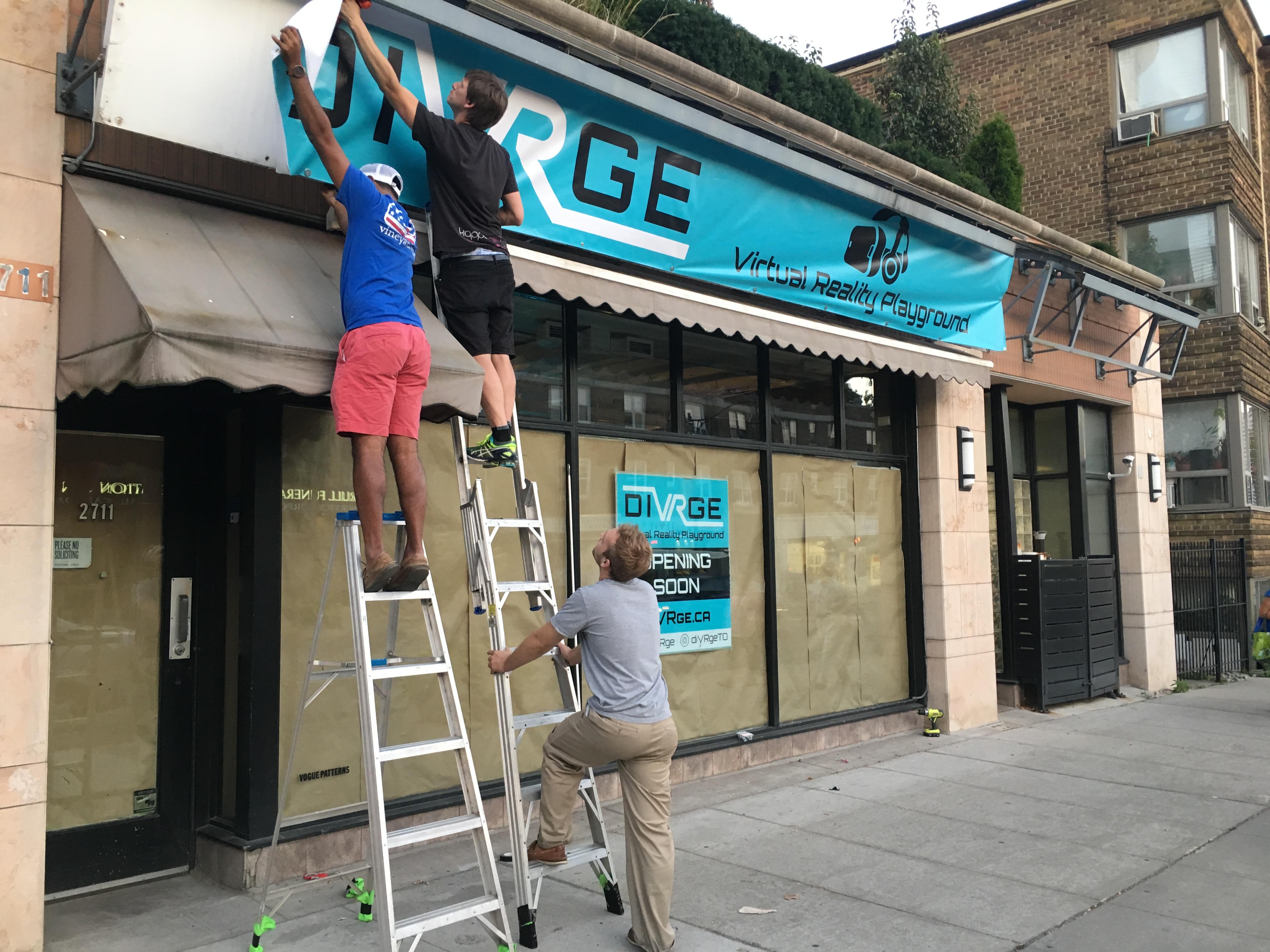 Putting up our temporary sign. Our permanent sign is still being built! It took a while to get our sign permit since it's technically hanging over the sidewalk, so we had to go through a whole different department to apply for a variance.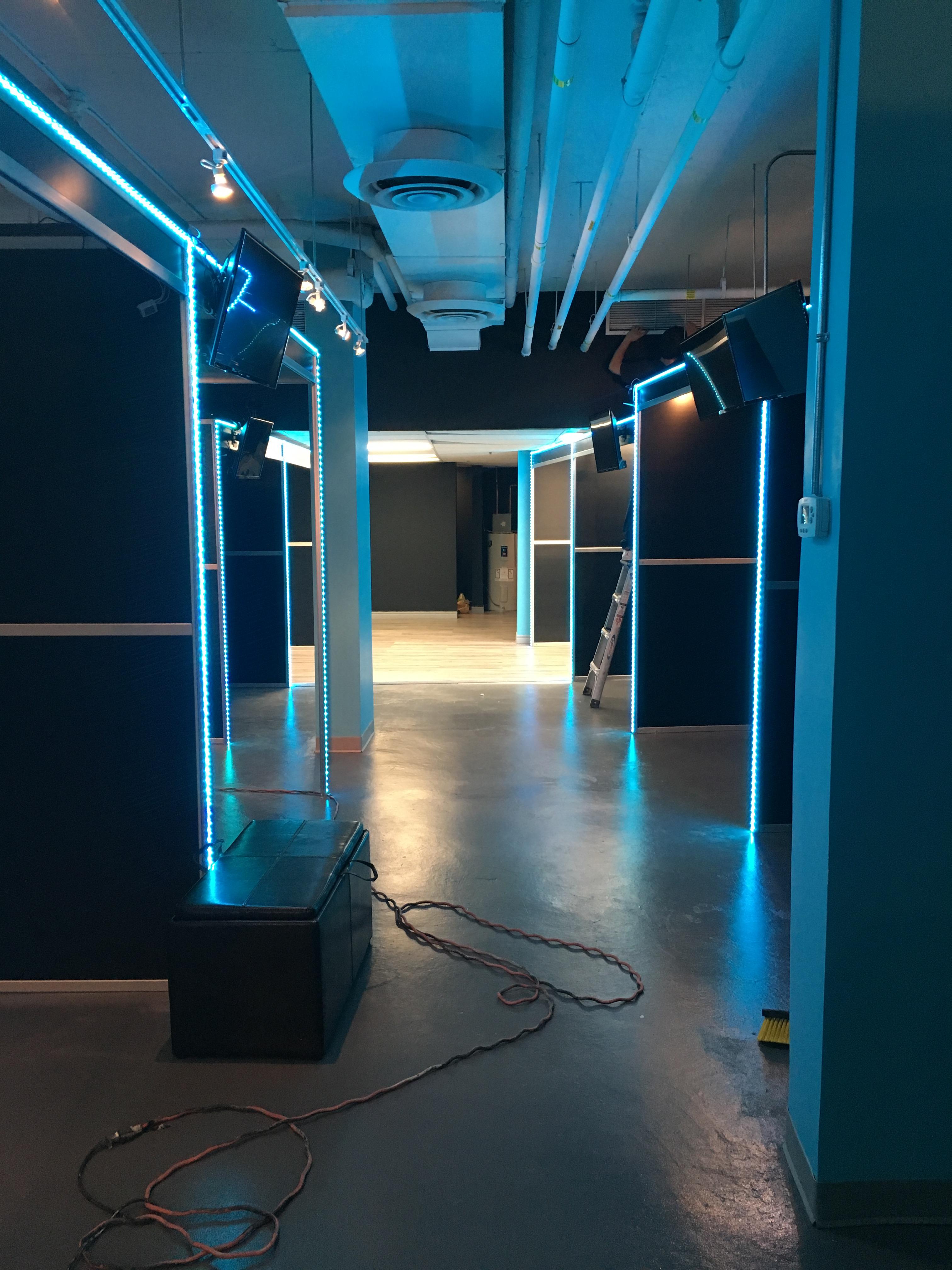 After adding LEDs to all the booths. The LEDs are completely programmable so we can control the colour of every booth and even make them flash different colors or blink patterns which we hope will be great for birthday parties and our spooky Halloween festivities.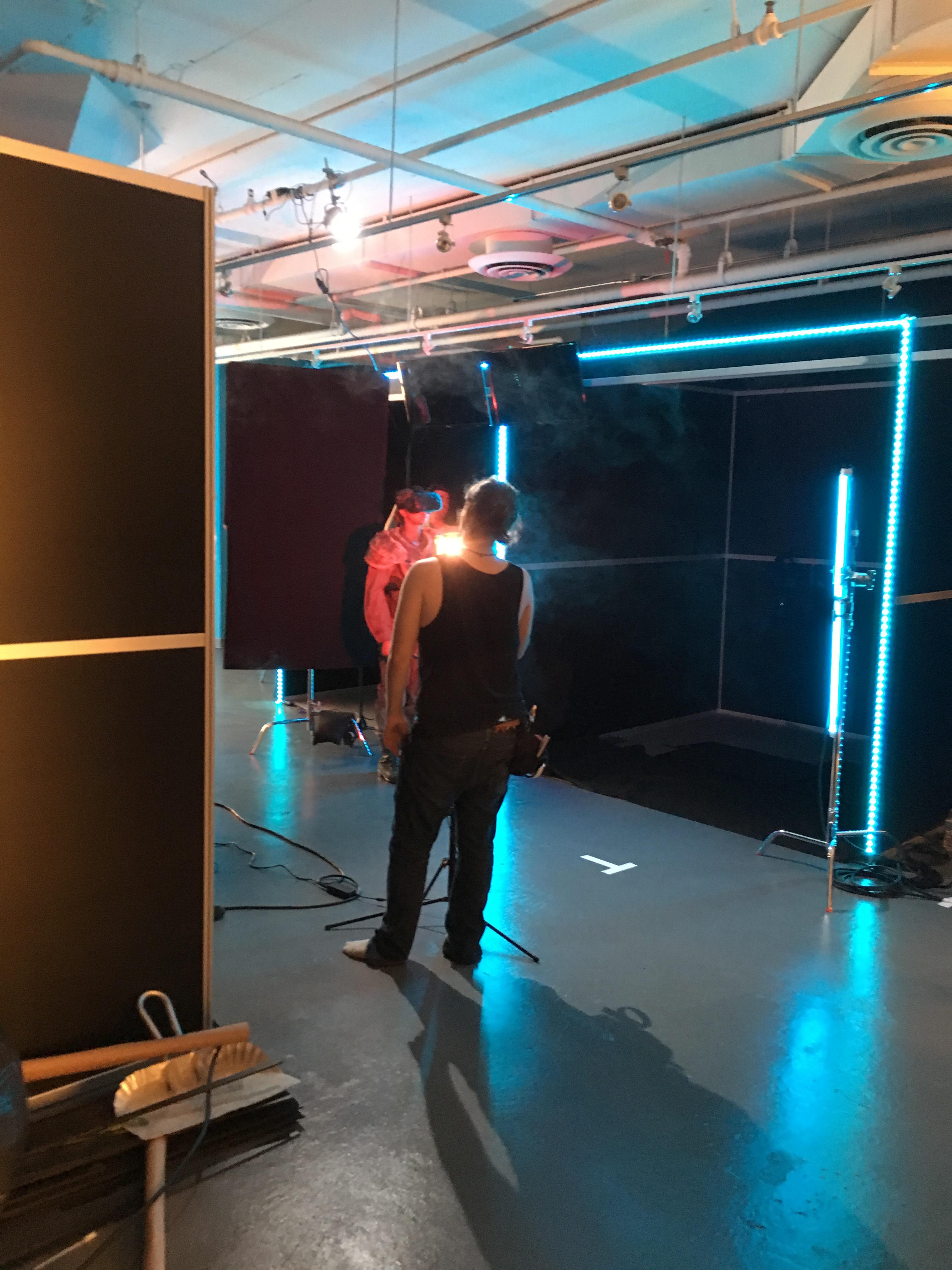 This is a behind the scenes look at the filming of our intro video and commercial. Still being put together by the editing team but so far it looks great. The intro video will help orientate customers when they show up, they can also watch it online before coming in.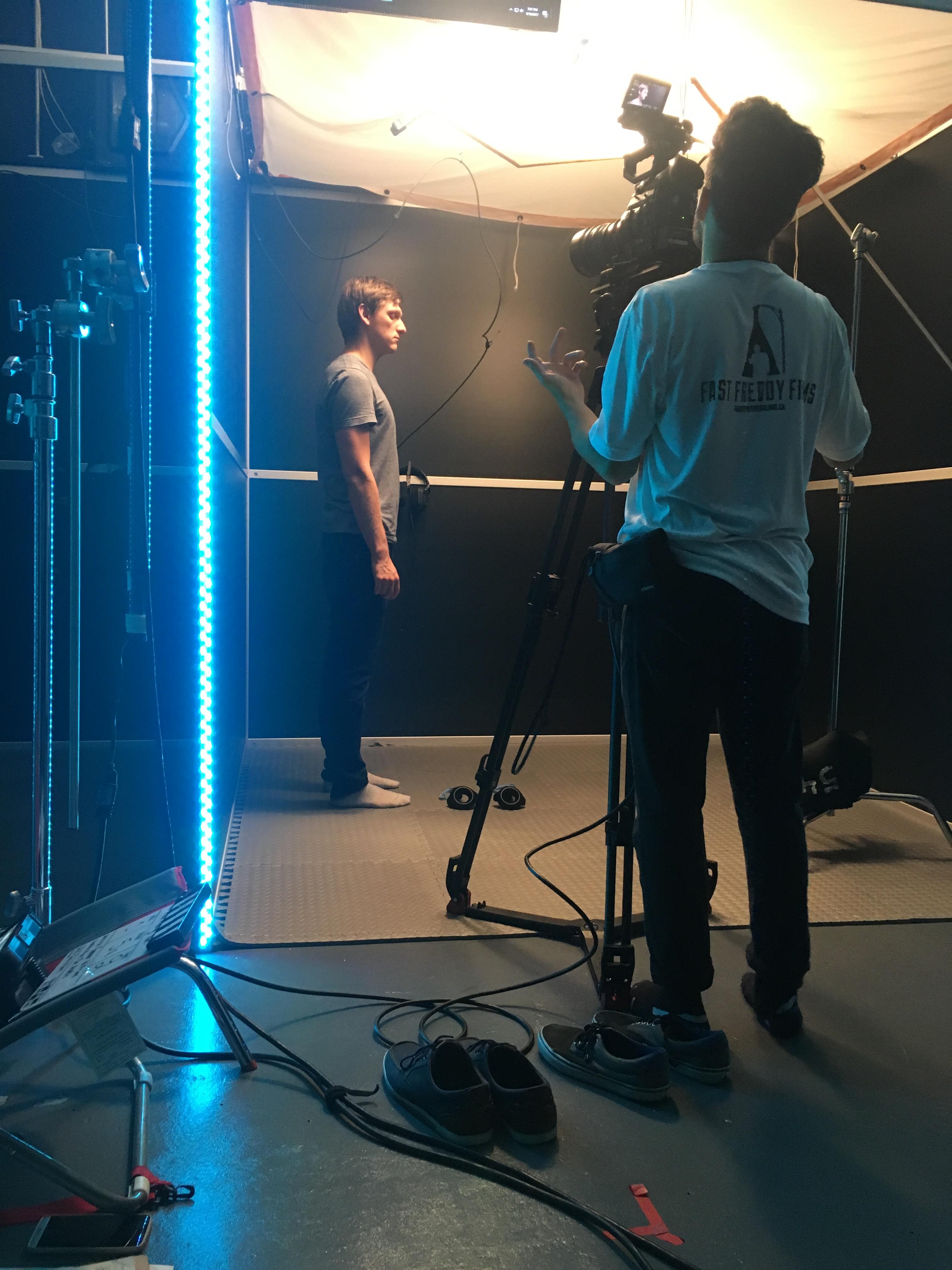 Filming the instructional part of our intro video.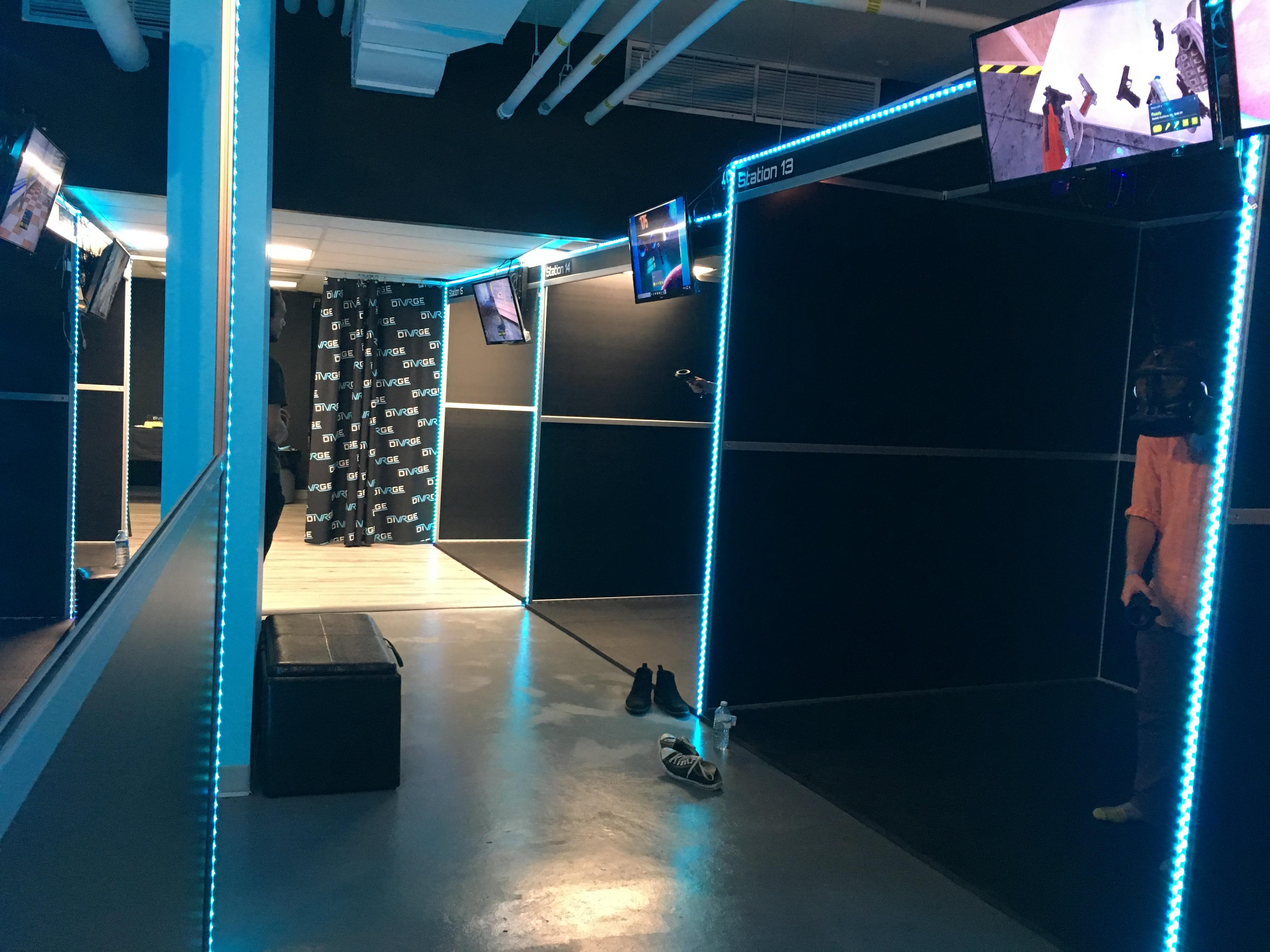 This shot was taking during our soft opening. You can see our custom made curtains in the background that block off the party room.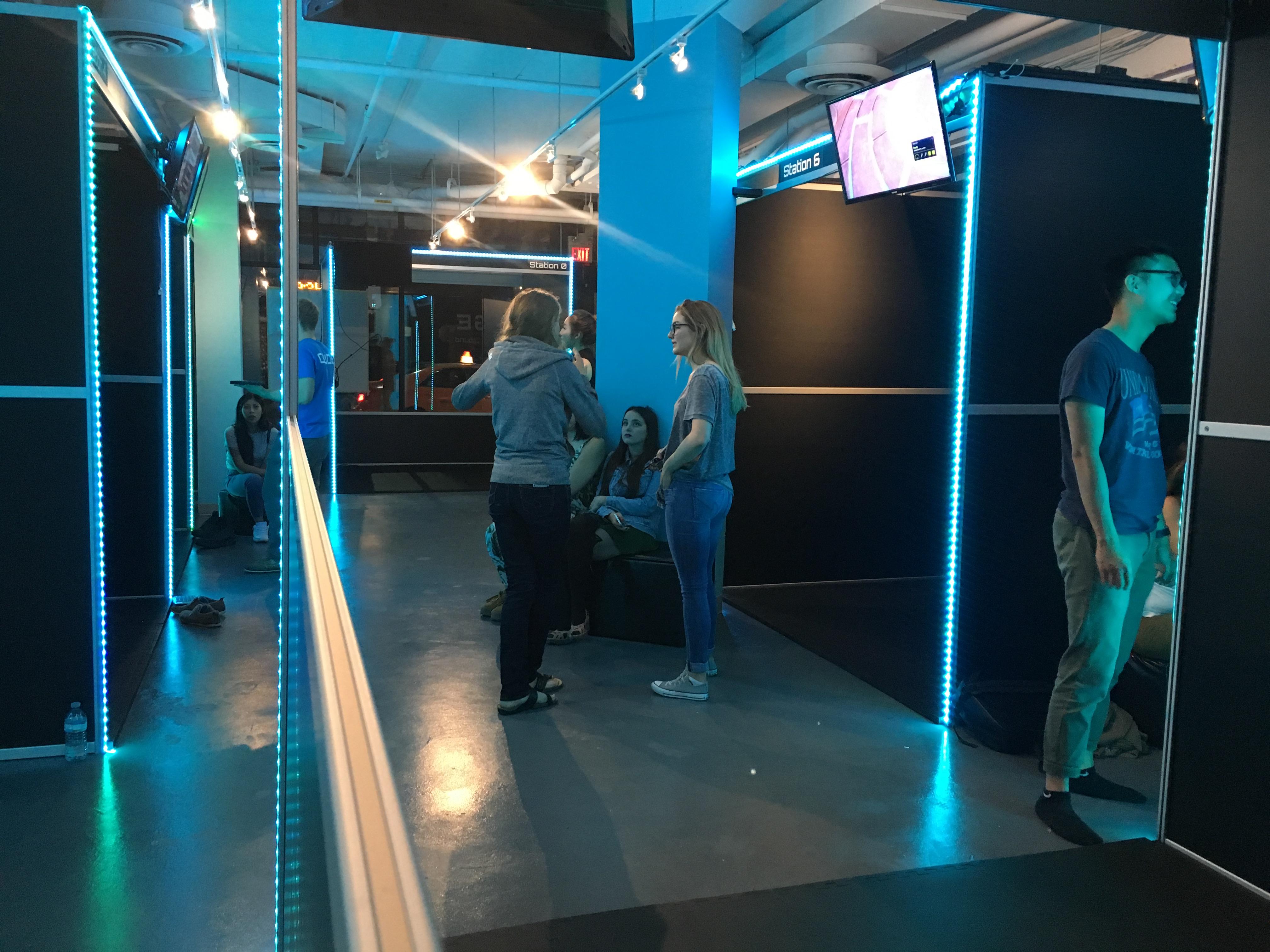 Another action shot from our soft opening.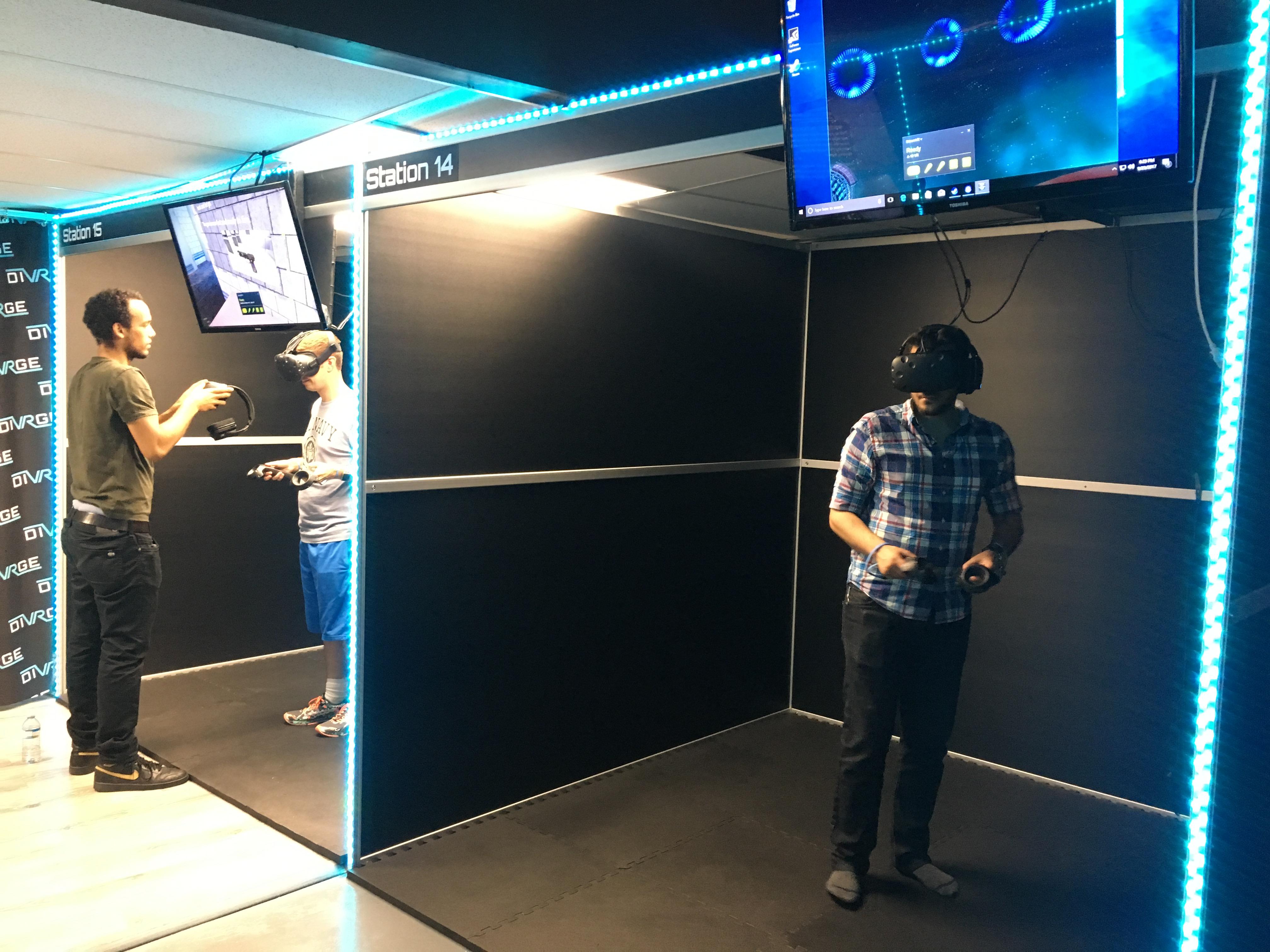 Friends playing VR at our soft opening party.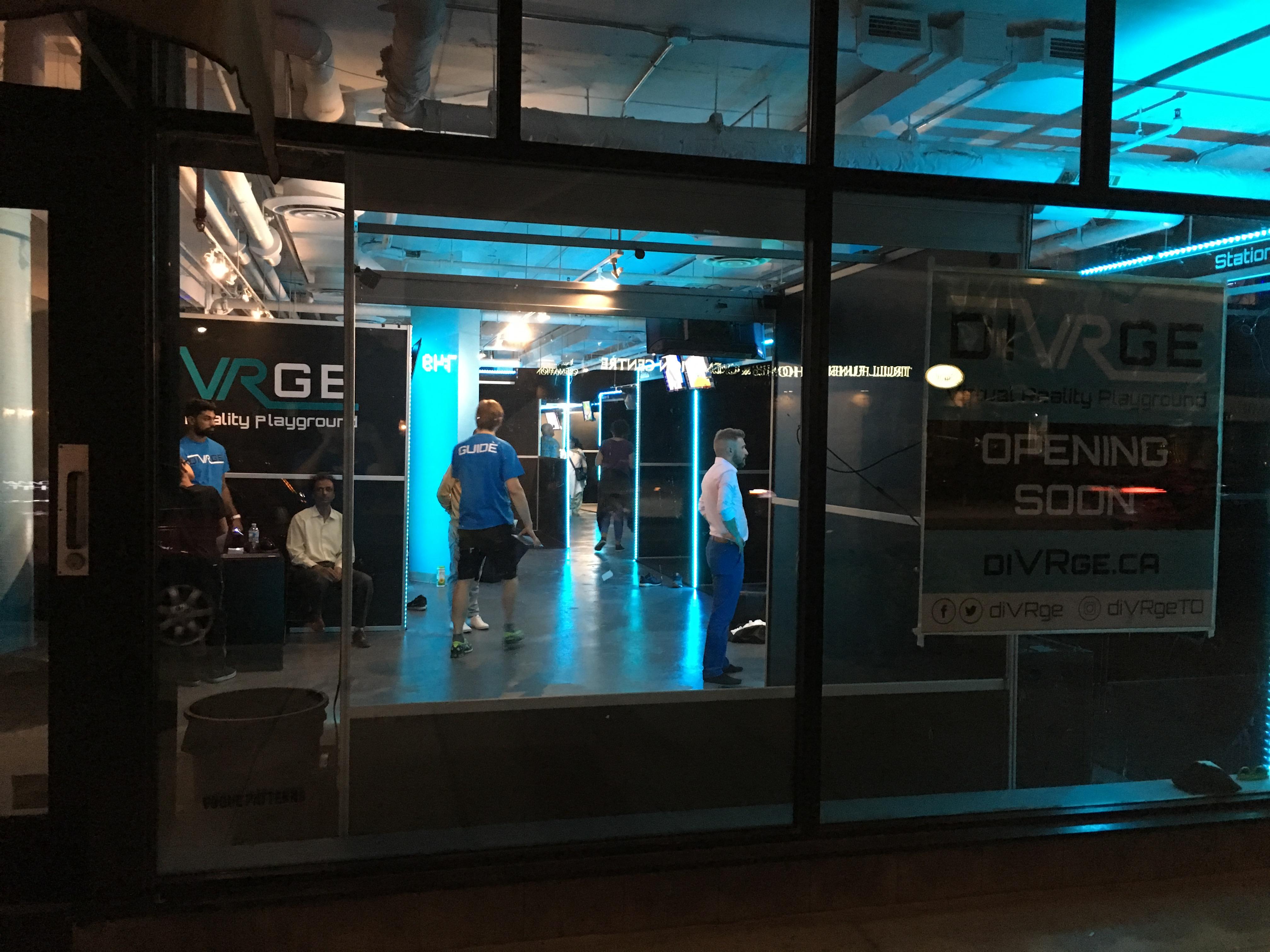 A nighttime shot from the front of the store. On the left is our front desk where people can check in and sign our waiver.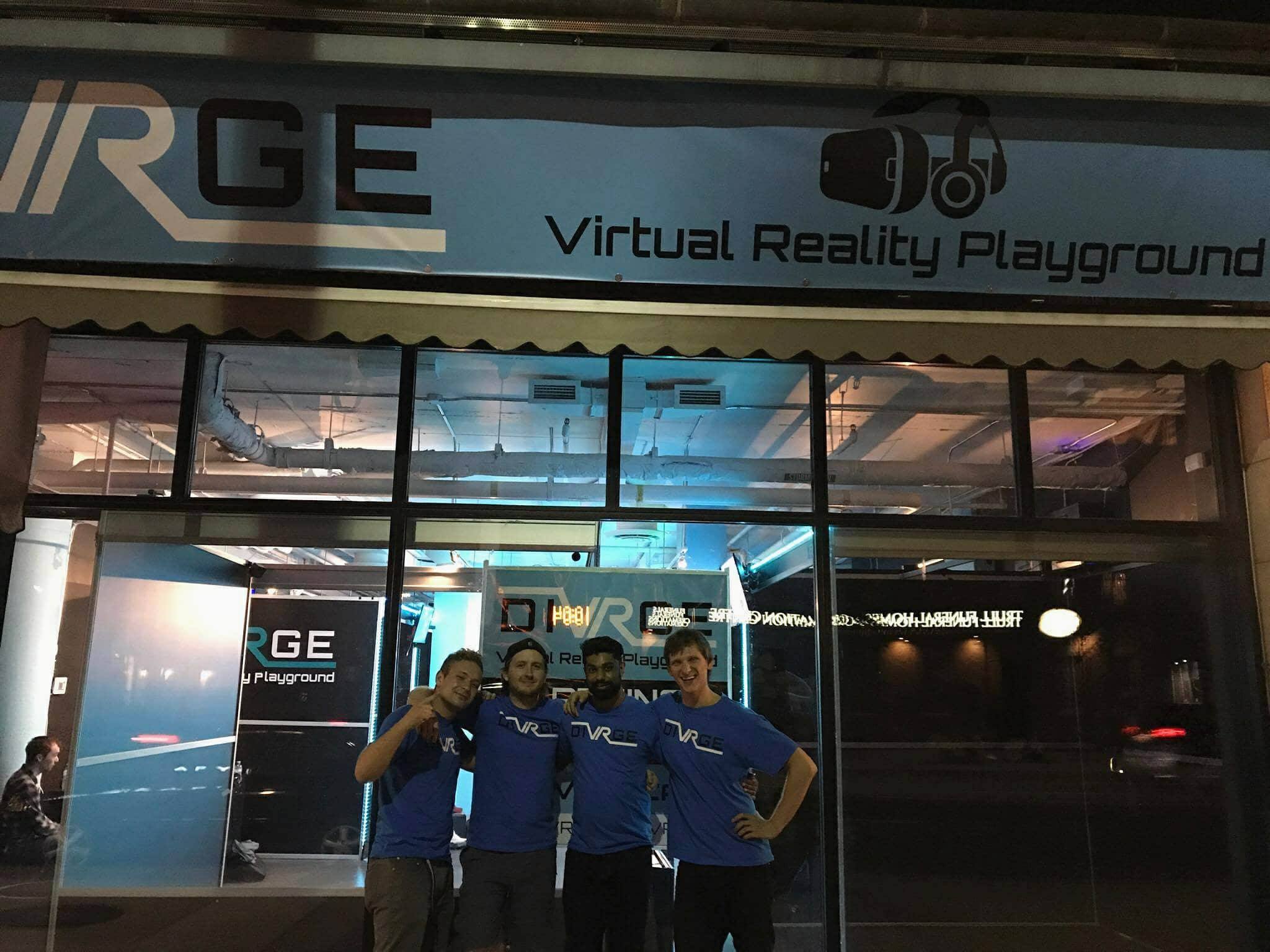 The 4 co-founders after a successful first day!